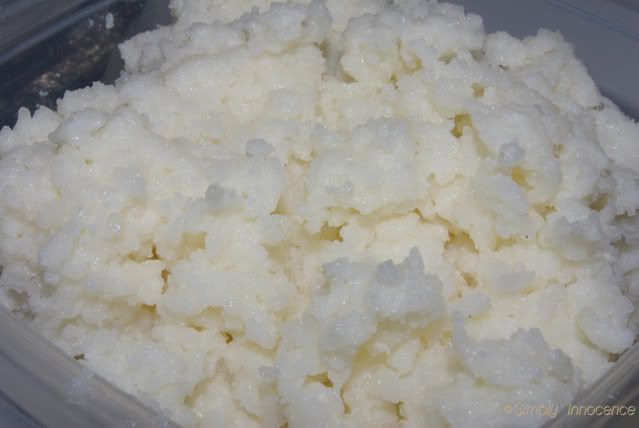 Paal Pongal is cooked on the third day of Mattu Pongal and served with Pongal Kuzhambu or Sambar with atleast 6 vegetables.
During my college days, I stayed with my parents. I never entered into the kitchen to see how my mom cooked it. My maids helped my mom lot. I was so comfortable with my parents, brother and friends, chatting, playing and fighting. On that day, my mom asked me whether I cooked Paal Pongal as she knows I loved it very badly and enjoyed it lot first with Pongal Kuzhambu, then later with curd and pickle. Yum, yum, yum what she cook would be more tasty and finger-licking. I requested my Karthik to get recipe from her on phone. I was busy in teaching my Jaihari to complete his homework. You can see his handwritings in this picture below.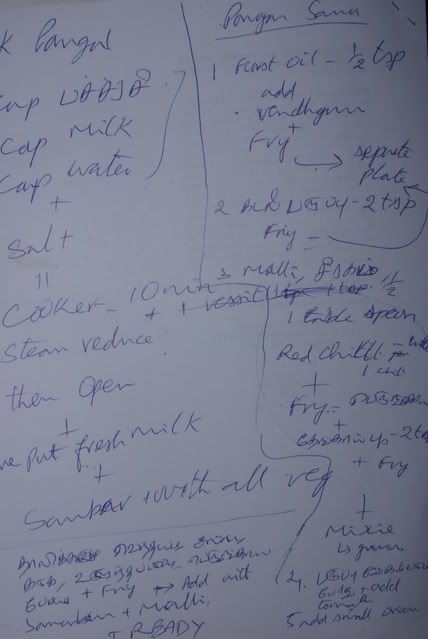 Ingredients:
1 cup - Harvest Rice(Pongal Rice) or Raw Rice
2 cups - Thick Milk(Low fat milk can also be used)
1 cup - Water
Salt to taste
1/4 cup - Cold Milk
Presure Cook rice with milk, water and salt for 3 to 5 whistles. Let it sit on the stove for 10 to 15 minutes till steam oozes out.
Open the lid and then add cold milk. Serve it with sambar or Pongal Kuzhambu.
I am preparing it for Harvest: The Festival of Rice and WHO'S GONA COOK FOR ME????